BEYOND THIS POINT ARE MONSTERS by Margaret Millar (ebk)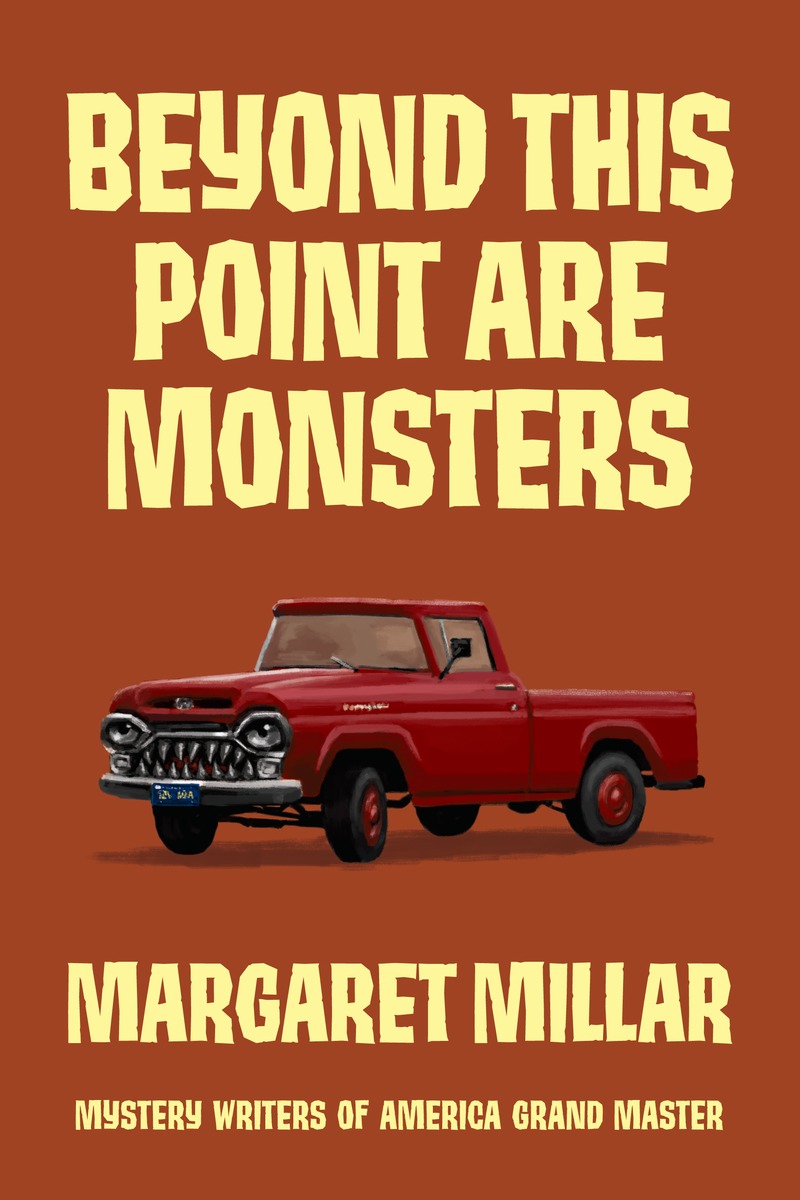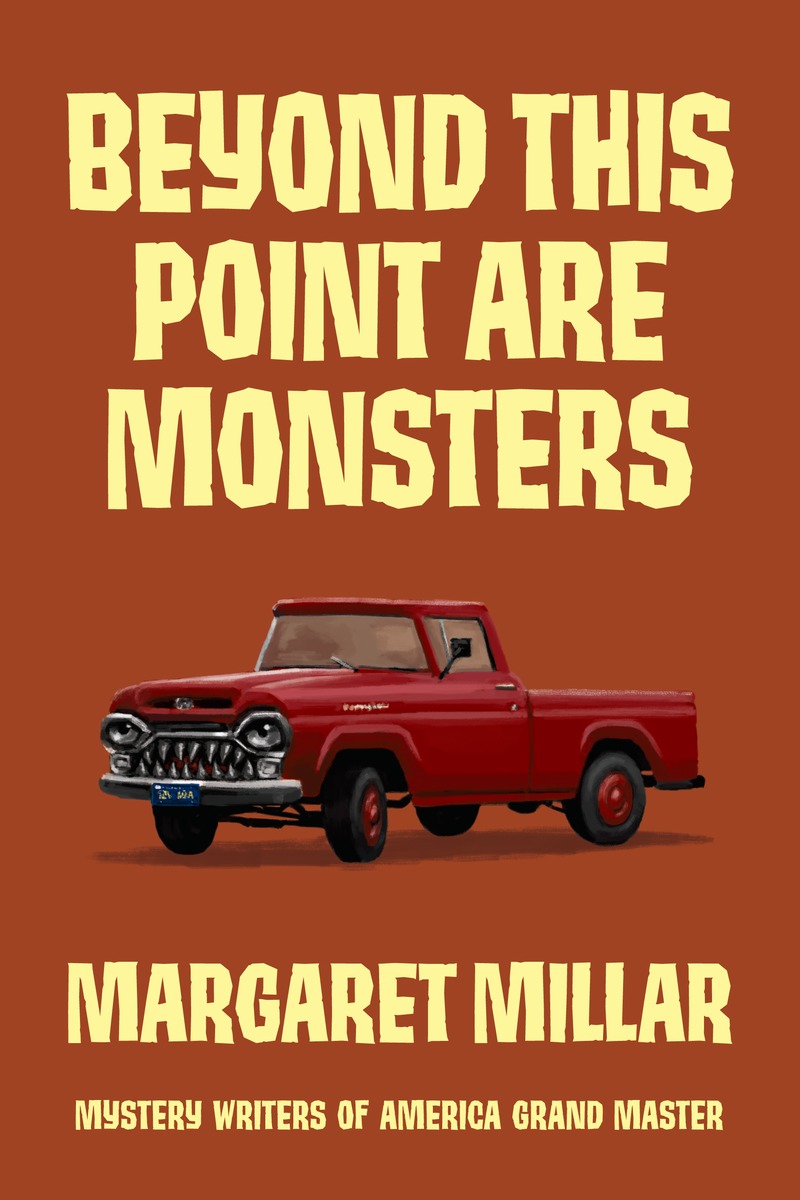 BEYOND THIS POINT ARE MONSTERS by Margaret Millar (ebk)
Buy in ePub here or from preferred retailers:
BARNES & NOBLE | AMAZON | KOBO | APPLE
The investigation into the disappearance of a wealthy California rancher brings to light the secrets of a whole community in this haunting masterpiece of suspense

On a small family ranch outside Boca de Rio, a California city just across the Mexican border from Tijuana, time has stood still for the last year, since the day Robert Osborne, the 24-year-old ranch owner, went out for a walk with his dog and never came home. A large amount of two types of blood was found on the floor of the canteen used by the Mexican viseros, day-laborers hired to work the fields, but Robert's body was never recovered--if he was killed. The sheriff investigating the case pursued the case so tirelessly he couldn't cope with his failure to solve it and quit his job.

In the year that has passed, the ranch has languished. Until Robert is declared dead, the ranch's executorship cannot be passed to someone else. His widow, Devon, yearns to move on with her life. But Robert's mother can't accept that her son is dead.

Now, at last, the case to have Robert Osborne declared dead in absentia is being heard before the County of San Diego Court. It should be a cut-and-dry ruling--all evidence points to murder. But as witnesses come forward to testify before the judge, secrets of the ranch's past are exposed--secrets of a salacious love affair and a suspicious suicide, of anti-Mexican racism and illegal border-crossing, of alcoholism, indigence, adultery, unwanted pregnancy, even older rumors of murder. Will learning the truth about Robert Osborne allow these wounds to finally heal, or will it only rip open new ones?
PRAISE FOR MARGARET MILLAR
Mystery Writers of America Grand Master
Winner of the Edgar Award for Best Novel
Los Angeles Times Woman of the Year
"One of the most original and vital voices in all of American crime fiction."
—Laura Lippman

"No woman in twentieth-century American mystery writing is more important than Margaret Millar."
—Dorothy B. Hughes, author of In a Lonely Place

"I long ago changed my writing name to Ross Macdonald for obvious reasons."
—Kenneth Millar (Ross Macdonald), in a letter to the Toronto Saturday Night newspaper

"Very Original."
—Agatha Christie
"Stunningly original."
—Val McDermid
"She has few peers, and no superior in the art of bamboozlement."
—Julian Symons
"Written with such complete realization of every character that the most bitter antagonist of mystery fiction may be forced to acknowledge it as a work of art."
—Anthony Boucher reviewing Beast in View for the New York Times
"Margaret Millar can build up the sensation of fear so strongly that at the end it literally hits you like a battering ram."
—BBC
"Wonderfully ingenious."
—The New Yorker
"Brilliantly superlative… One of the most impressive additions to mystery literature—and the word "literature" is used in its fullest sense."
—San Francisco Chronicle
"In the whole of crime fiction's distinguished sisterhood, there is no one quite like Margaret Millar."
—The Guardian
"A superb writer."
—H.R.F. Keating
"She writes minor classics."
—Washington Post
"Mrs. Millar doesn't attract fans she creates addicts."
—Dilys Winn, namesake of the Dilys Award
ABOUT THE AUTHOR
Margaret Millar (1915-1994) was the author of 27 books and a masterful pioneer of psychological mysteries and thrillers. Born in Kitchener, Ontario, she spent most of her life in Santa Barbara, California, with her husband Ken Millar, who is better known by his nom de plume of Ross MacDonald. Her 1956 novel Beast in View won the Edgar Allan Poe Award for Best Novel. In 1965 Millar was the recipient of the Los Angeles Times Woman of the Year Award and in 1983 the Mystery Writers of America awarded her the Grand Master Award for Lifetime Achievement. Millar's cutting wit and superb plotting have left her an enduring legacy as one of the most important crime writers of both her own and subsequent generations.