THE COMPLETE MARGARET MILLAR: Seven-Volume Set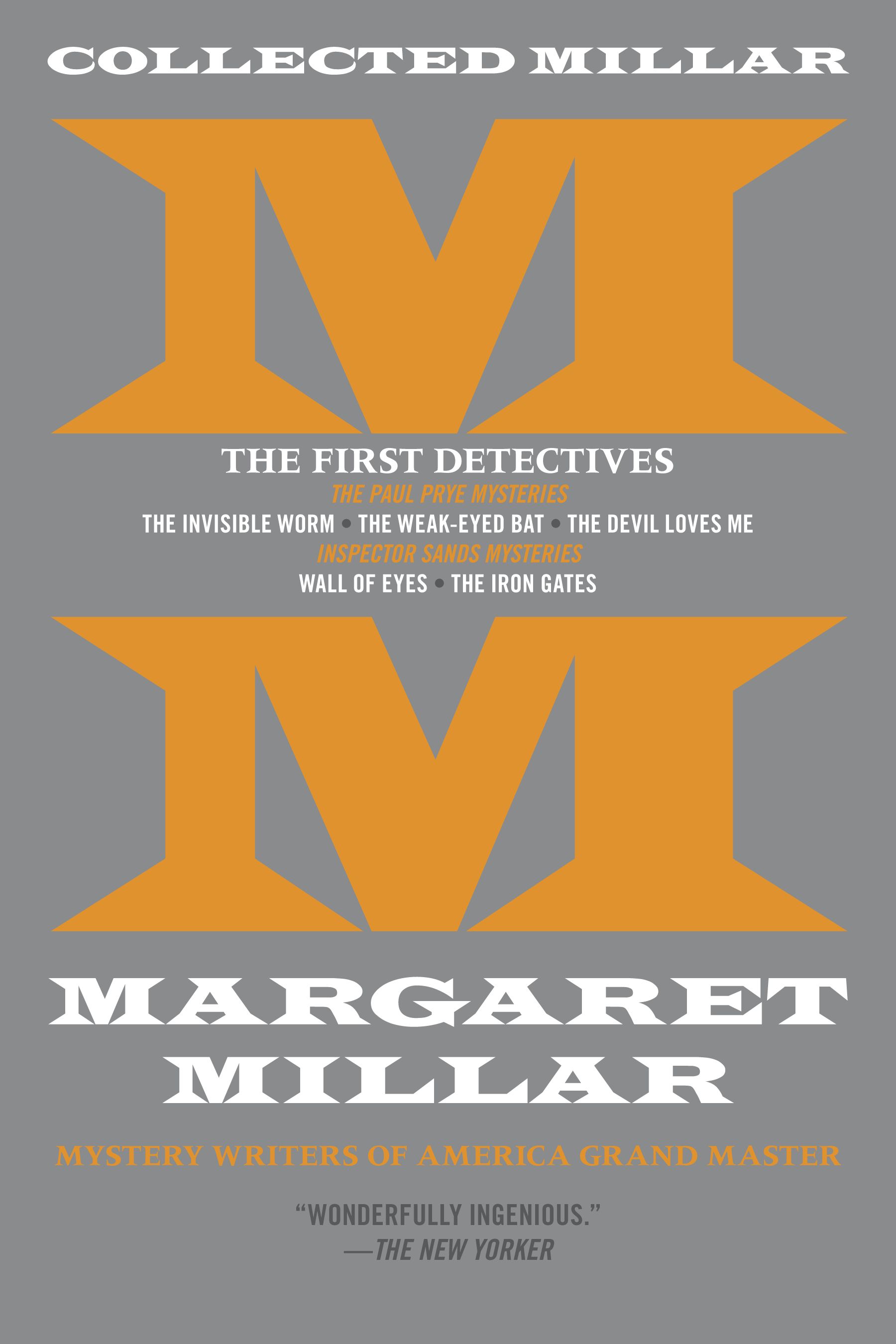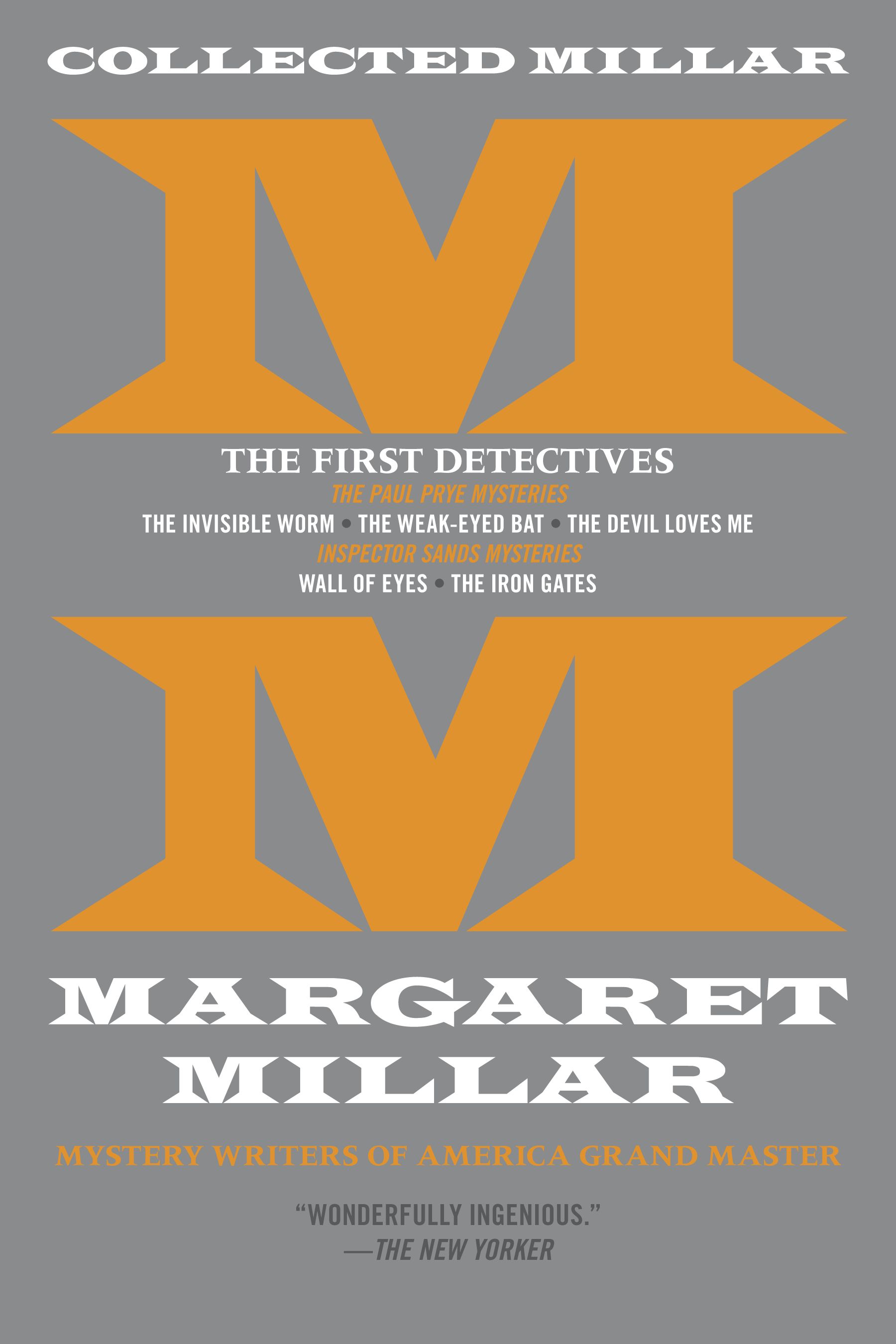 sold out
THE COMPLETE MARGARET MILLAR: Seven-Volume Set
COLLECTED MILLAR
Complete in Seven-Volumes
Preorder the complete writings of MWA Grandmaster Margaret Millar and receive each book one month before its on sale date.
This handsome paperback set represents the first ever complete accounting of the life's work of one of the 20th century's most important suspense writers. Order now and receive one book every two months. Order at any point later and you'll receive all released volumes and then the rest as they publish.
In DECEMBER Receive:
Collected Millar: The Master at Her Zenith
Introduction by Tom Nolan
Vanish in an Instant (1952)
Wives and Lovers (1954)
Beast in View (1955)
An Air That Kills (1957)
The Listening Walls (1959)
Collected Millar: Legendary Novels of Suspense
A Stranger in My Grave (1960)
How Like an Angel (1962)
The Fiend (1964)
Beyond This Point Are Monsters (1970)
Collected Millar: The Tom Aragon Novels
Ask for Me Tomorrow (1976)
The Murder of Miranda (1979)
Mermaid (1982)
In FEBRUARY (2017) Receive:
Collected Millar: Dawn of Domestic Suspense
Fire Will Freeze (1944)
Experiment in Springtime (1947)
The Cannibal Heart (1949)
Do Evil in Return (1950)
Rose's Last Summer (1952)
In APRIL (2017) Receive:
Collected Millar: The First Detectives
The Paul Prye Mysteries
The Invisible Worm (1941)
The Weak-Eyed Bat (1942)
The Devil Loves Me (1942)
Inspector Sands Mysteries
Wall of Eyes (1943)
The Iron Gates (1945)
In JULY (2017) Receive:
Collected Millar: First Things, Last Things
Banshee (1983)
Spider Webs (1986)
It's All in the Family (1948)
Collected Short Fiction
AND
Memoir
The Birds and Beasts Were There
PRAISE FOR MARGARET MILLAR
Mystery Writers of America Grand Master
Winner of the Edgar Award for Best Novel
Los Angeles Times Woman of the Year
"One of the most original and vital voices in all of American crime fiction."
—Laura Lippman

"No woman in twentieth-century American mystery writing is more important than Margaret Millar."
—Dorothy B. Hughes, author of In a Lonely Place

"I long ago changed my writing name to Ross Macdonald for obvious reasons."
—Kenneth Millar (Ross Macdonald), in a letter to the Toronto Saturday Night newspaper

"Very Original."
—Agatha Christie
"Stunningly original."
—Val McDermid
"She has few peers, and no superior in the art of bamboozlement."
—Julian Symons
"Written with such complete realization of every character that the most bitter antagonist of mystery fiction may be forced to acknowledge it as a work of art."
—Anthony Boucher reviewing Beast in View for the New York Times
"Margaret Millar can build up the sensation of fear so strongly that at the end it literally hits you like a battering ram."
—BBC
"Wonderfully ingenious."
—The New Yorker
"Brilliantly superlative… One of the most impressive additions to mystery literature—and the word "literature" is used in its fullest sense."
—San Francisco Chronicle
"In the whole of crime fiction's distinguished sisterhood, there is no one quite like Margaret Millar."
—The Guardian
"A superb writer."
—H.R.F. Keating
"She writes minor classics."
—Washington Post
"Mrs. Millar doesn't attract fans she creates addicts."
—Dilys Winn, namesake of the Dilys Award
ABOUT THE AUTHOR
Margaret Millar (1915-1994) was born in Ontario, Canada and was educated at Kitchener-Waterloo Collegiate Institute and the University of Toronto, majoring in classics. In 1938 she married Kenneth Millar (who wrote under the name Ross Macdonald). She published her first novel, The Invisible Worm, in 1941 and she worked as a screenwriter for Warner Brothers. She was active in the conservation movement in California in the 1960s and was named a Woman of the Year by the Los Angeles Times in 1965, and in 1982 she became a Grand Master of the Mystery Writers of America.
OTHER BOOKS BY MARGARET MILLAR